Exclusive Designs
Our exclusive designs and personal service allow you to choose every detail of your look. You can view and try our sample dresses, and then choose the silhouette, length and design details you prefer. We'll guide you through every step of our process, and Maria will create a personalised design sketch for you, incorporating all of your ideas.
Fabric & Colour
We source luxurious fabrics and laces from all over the world. We will guide you towards fabrics that will give you the best effect, but the choice of colour is all yours. Some of our fabrics come in over 300 colours and so we know we can find you your perfect shade.
Personality & Style
We are very proud that our Couture Process gives you total involvement, ensuring the final design not only fits you perfectly but also reflects your personality and style. From conception of the design to the finished garment we work with you at every step. We understand the need to look and feel beautiful on your most special occasions and we will ensure that the process is enjoyable and stress free, and the result is perfect.
Consultation / First Appointment
This is our chance to learn all about your special event and the look you want to achieve. We'll discuss your wishes and expectations and also any fitting problems you've experienced in the past.
You're welcome to look at and try our current range of sample styles to see how the colours and silhouettes work for you. We can look at design variations, fabrics and colours to see all the possibilities and start to focus in on what really works for you.
We'll develop your vision into a working sketch, and then help you choose fabrics and trims to bring it perfectly to life.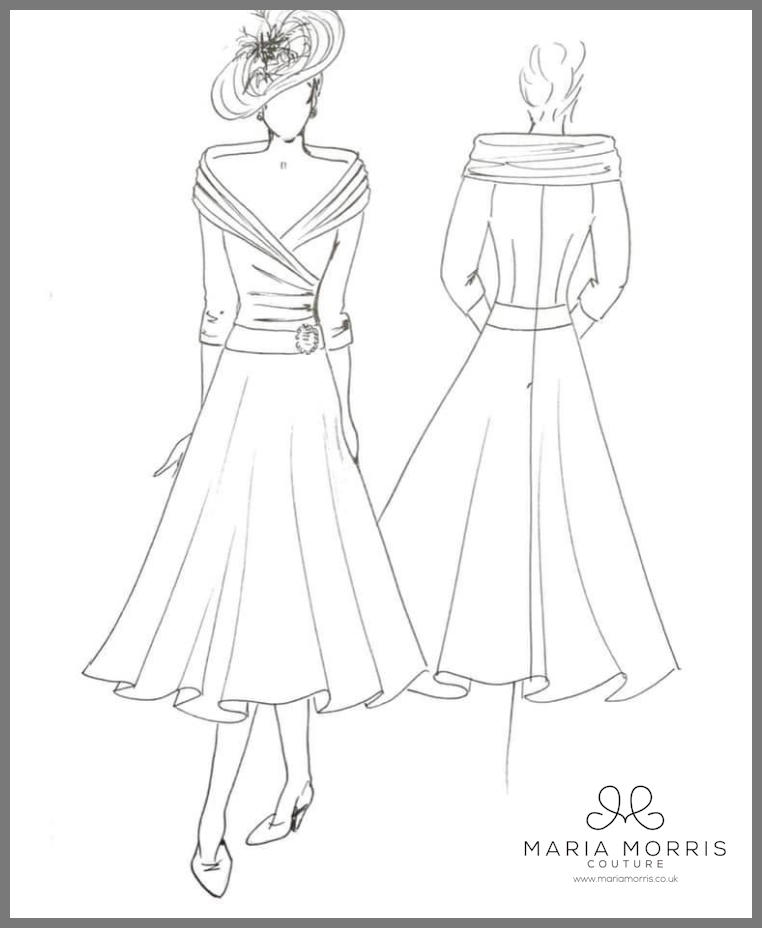 Second Appointment / Toile Fit
We will have use your body measurements to draft a personalised pattern for your chosen design. Then, once the paper pattern is complete we will cut and sew a Toile, also known as a 'Calico' – a trial version of your design made from inexpensive fabric. This is an essential part of the couture process and the only way to achieve a perfect fit.
Trying the Toile on gives you an idea of how the silhouette will work for your figure. We will perfect the fit, and make adjustments to the design if required.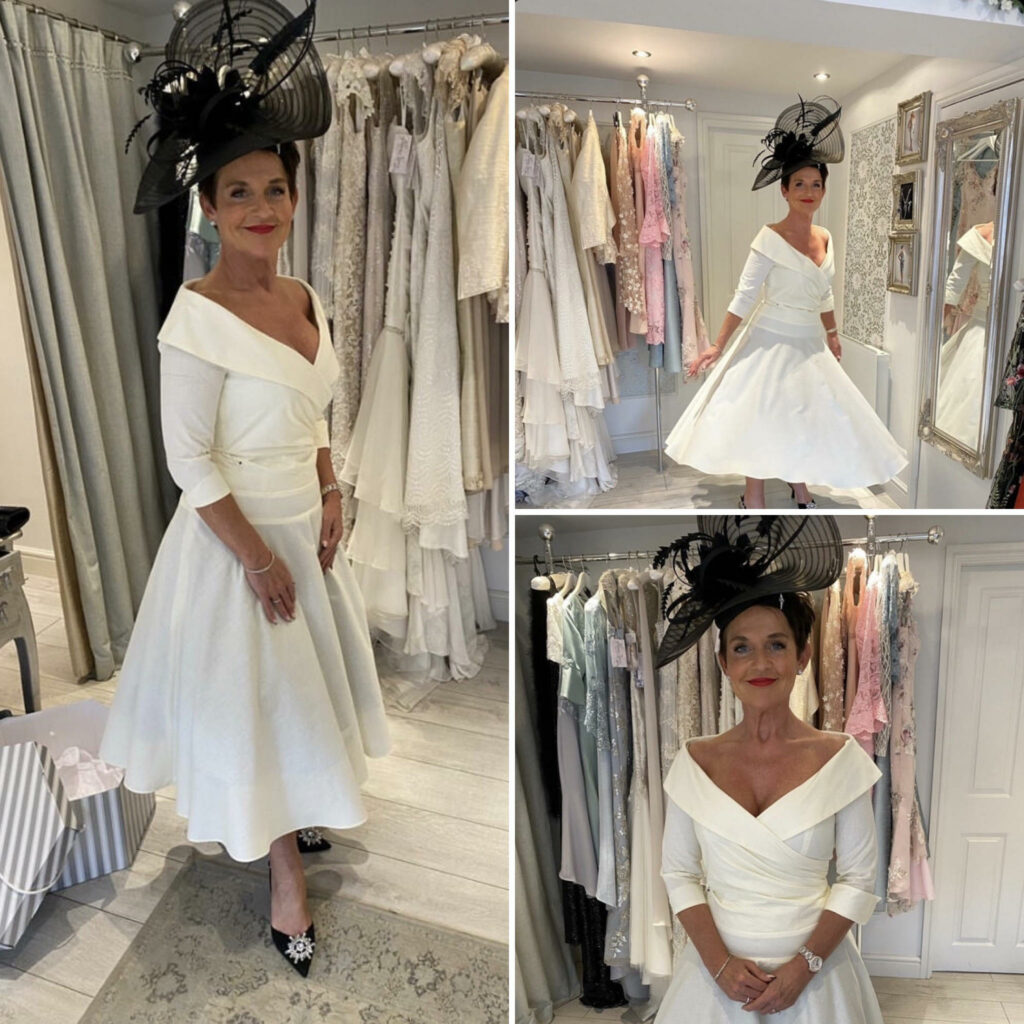 Third Appointment / First Fit
Your design will be completed and brought beautifully to life in your chosen fabrics. We will again check the fit and ensure it is perfect for you. At this stage your garment won't be lined and it won't yet have it's detailed finishes applied. Only once its perfect do we start all the finishing touches and hand work that will make your design unique and entirely personal to you.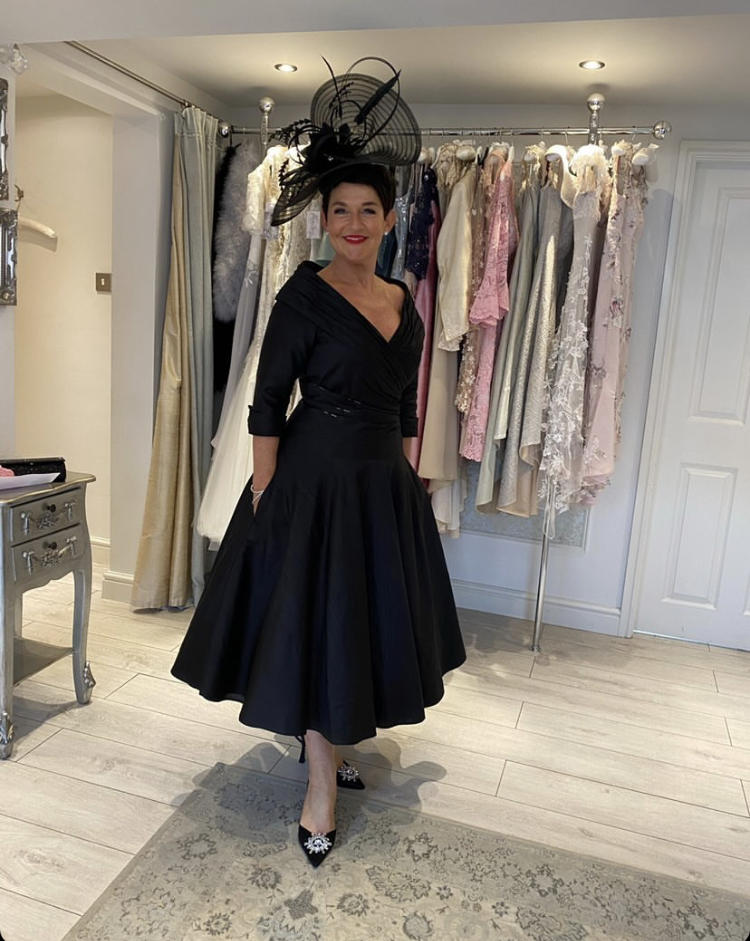 Fourth Appointment / Completion
Your finished design will be complete and ready to take away. We always schedule this appointment with enough time to ensure that we can do a further fitting if further changes are requested – particularly on Wedding Gowns and styles with a large amount of detailed hand finishing.
Our clients visit us from all across the UK and beyond. If you are travelling a long distance we'll work with you to time your visits and to minimise the number of appointments needed.